A Leading Expert in Chiropractic Care & Conservative Scoliosis Treatment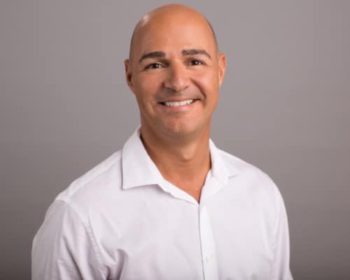 Driven by an eagerness to help people, Dr. Tony Nalda always knew he was destined for the medical field. However, he didn't always want to be a chiropractor.

Suffering from debilitating migraines as a teen, and with no medical answers forthcoming from top neurologists and other healthcare specialists, he set course to become an M.D. If no one else could identify the cause of his condition, he would.

Then fate intervened. A visit to a chiropractor not only changed the quality of his life, but also the course of his career for good.

Although he wasn't sure what to expect at first, the detailed level of chiropractic care Dr. Nalda received helped root out the cause of his migraines while treatment virtually eliminated them from his life. This experience had such a profound impact that as a freethinker with a propensity to challenge conventional approaches, transitioning to a career in chiropractic was a natural and logical move.

After earning an undergraduate degree in psychology and a Doctorate of Chiropractic from Life University, Dr. Nalda proceeded to build one of the most successful chiropractic clinics in Central Florida.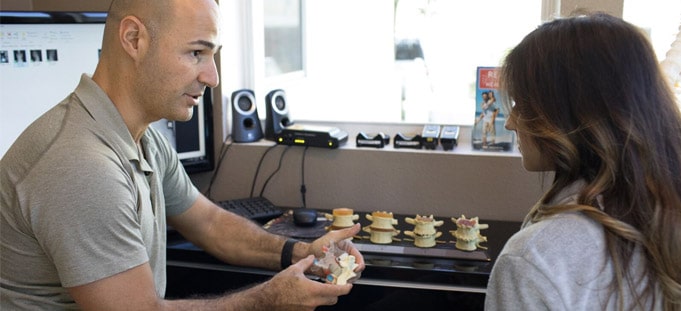 Giving Patients Hope
One key aspect that attracted Dr. Nalda to conservative medicine and a non-traditional approach to healthcare is the fact that these natural alternatives offer patients hope where traditional methods fail. By correcting the cause of health problems rather than simply treating symptoms, patients are liberated from pain, illness, and situations that otherwise seem hopeless.

Focusing on corrective-style care, Dr. Nalda effectively uses non-invasive restorative techniques to realign the spine towards a normal position. As a certified MaxLiving doctor, he also incorporates other essentials of healthcare into his practice, including nutrition, detoxing, exercise, and mindset principles. This holistic approach is designed to give patients freedom in their healthcare choices while ensuring they have every opportunity to achieve optimal results.

However, in his day-to-day dealings with patients and their various ailments, Dr. Nalda began to notice that there was one particular group of patients who were underserved: chiropractic patients with scoliosis.

Although these patients were responding to treatments, they weren't deriving the same degree of improvement compared to patients without scoliosis. Failed treatment for scoliosis often leads to spinal fusion surgery, which Dr. Nalda views as one of the greatest insults to a spine—a support structure that's meant to be flexible, stable, and strong.

Determined as ever to give scoliosis patients hope and help them avoid the ravages of this progressive disease, Dr. Nalda started investigating other options.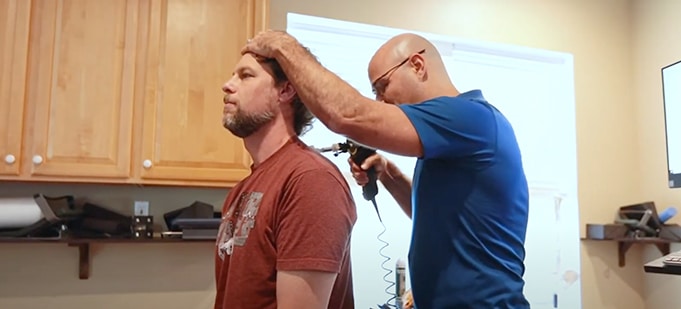 Becoming a Difference Maker
During his research, Dr. Nalda discovered the CLEAR Institute—the only non-profit chiropractic educational and certification center devoted to non-surgical scoliosis treatment and research. CLEAR certified doctors undertake extensive study in the science and clinical application of natural approaches to scoliosis care. They follow a specialized chiropractic treatment protocol specifically designed to help scoliosis sufferers improve their condition and reduce spinal curvature without surgery. Dr. Nalda completed his Intensive Care Certification training from the CLEAR Institute in 2006.

Dr. Nalda is also one of the first doctors to become a graduate of ISICO's World Masters Certification, which is an accreditation in the conservative treatment and management of scoliosis. Additionally, he holds certifications in Chiropractic Biophysics, Gomez Orthodics, and SEAS (Scientific Exercise Approach to Scoliosis Accreditation Program), as well as Construction and Prescription
of the ISICO Sforzesco brace. To further assist in his spinal rehabilitation efforts, he is certified in using ScoliBrace which is a corrective 3D scoliosis bracing system that aids in alleviating pain, correcting scoliosis curves, and improving the body's appearance. His DMX (Digital Motion Xray) certification allows him to view a patient's spine in motion so that he can make educated treatment decisions.

This unique combination of qualifications has allowed Dr. Nalda to provide patients with the most complete and coordinated methods for reducing their scoliosis curves and managing their health issues. His expertise has made him a highly sought-after scoliosis specialist both in the U.S. and abroad.

Today, Dr. Nalda is CLEAR Institute's Chairman of the Board, a MaxLiving board member and instructor, and a keynote speaker who teaches chiropractors across the world. He has written several books, including Scoliosis Hope: How New Approaches to Treatment are Transforming Lives. He has successfully led his family practice for 20+ years and continues to seek out the latest and most effective modalities for treating patients naturally.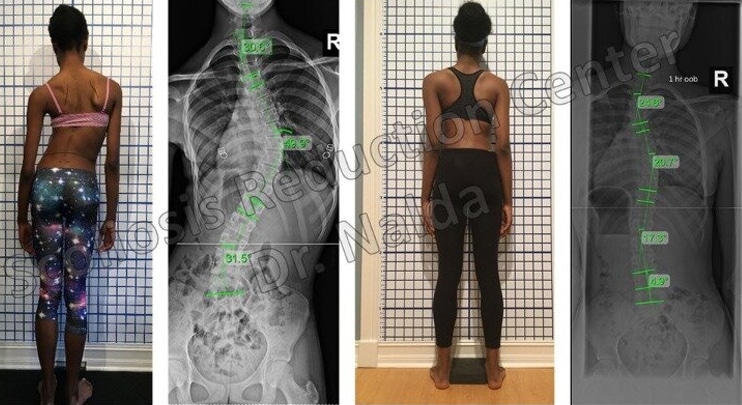 The Man Behind the Doctorate
Once part of a professional world champion paintball team for three consecutive years before heading off to chiropractic college, Dr. Nalda is a self-described athletic nerd. When he's not consuming medical literature on the spine and spinal rehabilitation, you'll find him snowboarding or heliboarding on the slopes of back country. He loves spending quality time with his family whether in quiet conversation, enjoying warm weather by the pool, or participating in fun outdoor activities. He has a passion for cooking and might have pursued a career as a chef if life had turned out differently.

If there's one message Dr. Nalda wants to share with the world, it's that:
"Taking time for your health now is better than making time for your disease later."
Dr. Tony Nalda's Published Books
Certifications:
Dr. Tony Nalda is highly trained with many different conservative treatments and certifications including: CLEAR, ISICO, SEAS, DMX, Pettibon, Chiropractic Biophysics (CBP), Gomez Orthotic, ISICO Sforzesco Brace, and ScoliBrace.

Connect w/ Dr. Tony Nalda
Contact Dr. Tony Nalda